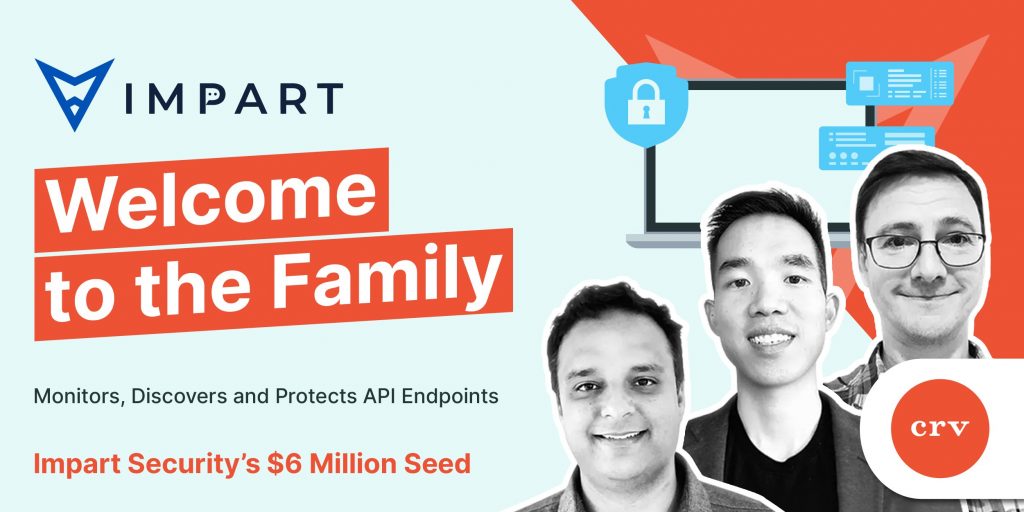 8-Bit Capital invested in the pre-seed round of Impart Security last year. Impart is an API Security Collaboration Platform built to empower security, development, and product teams to rapidly and easily build and secure Cloud Native applications and companies with the power of machine learning, thoughtful security workflows, and collaboration across teams.
The founders were previously the VP of Product at Signal Sciences (acquired by Fastly for $775M), the Chief Architect of Signal Sciences, and the Senior Director of Product Management at Signal Sciences. We met Impart through our friend Nick Galbreath, co-founder of Signal Sciences, who we worked with at Friendster.
Today Impart Security is announcing a $6M round of seed funding led by CRV.
Read more about the announcement at VentureBeat.